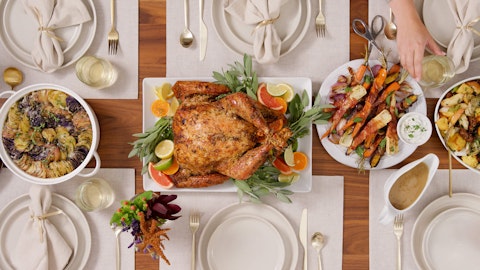 Client: Hy-Vee, Inc.
Hy-Vee Video Content: Seasons, HSTV Video Series and more
Hy-Vee is an employee-owned chain of supermarkets with more than 280 locations in the Midwestern and Southern United States, including Iowa, Illinois, Kansas, Minnesota, Missouri, Nebraska, South Dakota, Wisconsin.
Services
Motion Design
Art & Editorial Direction
Content Research
Copywriting & Editing
Graphic Design & Illustration
Photography & Photo Editing
Recipe Development
Set Production & Styling
Video Production
Video Editing
Brief
In 2012, Hy-Vee asked Grey Dog Media to produce video content to showcase step-by-step recipe instruction, home solutions and decorating ideas.
Result
Grey Dog Media collaborated with Hy-Vee to develop a consistent style for those initial videos and produced a variety of videos related to the topics listed above. Since Hy-Vee's initial ask, Grey Dog Media has produced hundreds of hours of video content for Hy-Vee that has been distributed across various social media, online and instore display platforms. In general, content aims to provide practical solutions for everyday problems in the lives of Hy-Vee shoppers.
Content created includes hundreds of recipe, fitness and workout videos and HSTV video series such as: What the Hack, Tablescapes, Copycat Cuisine, Blooms, Perfect Plating, Hy-Vee Seasons-branded videos and Value Recipe series.