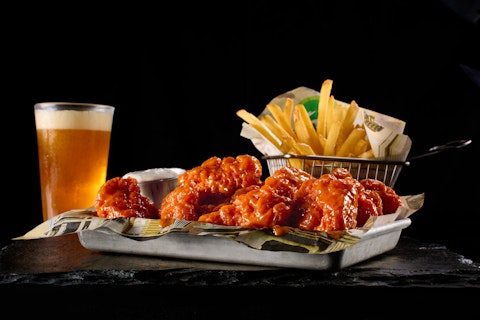 Client: Hy-Vee, Inc./Wahlburgers Franchising LLC
Wahlburgers Social Media Campaign
Wahlburgers, a casual dining burger restaurant and bar chain, owned by brothers Mark, Donnie and Paul Wahlberg, partnered with Hy-Vee, Inc. in 2018 to open a store in the Mall of America in Bloomington, MN, the first of the franchise agreement for 26 restaurants.
Services
Motion Design
Set Production & Styling
Video Production
Video Editing
Brief
When Wahlburgers restaurant and bar partnered with Hy-Vee to open more than 20 locations in the Midwest, Grey Dog Media was asked to produce some eye-opening graphics to motivate new customers to visit the stores.
Result
Wahlburgers is known for serving up hearty portions of awesome comfort foods. To tell the story of these enticing foods, we ramped up the energy and provided some sizzle. Grey Dog Media used an array of motion graphics, short videos and compelling still photography—handling all production, styling, photography, videography and editing in-house—to get the burgers and fries to look as delicious as they taste.